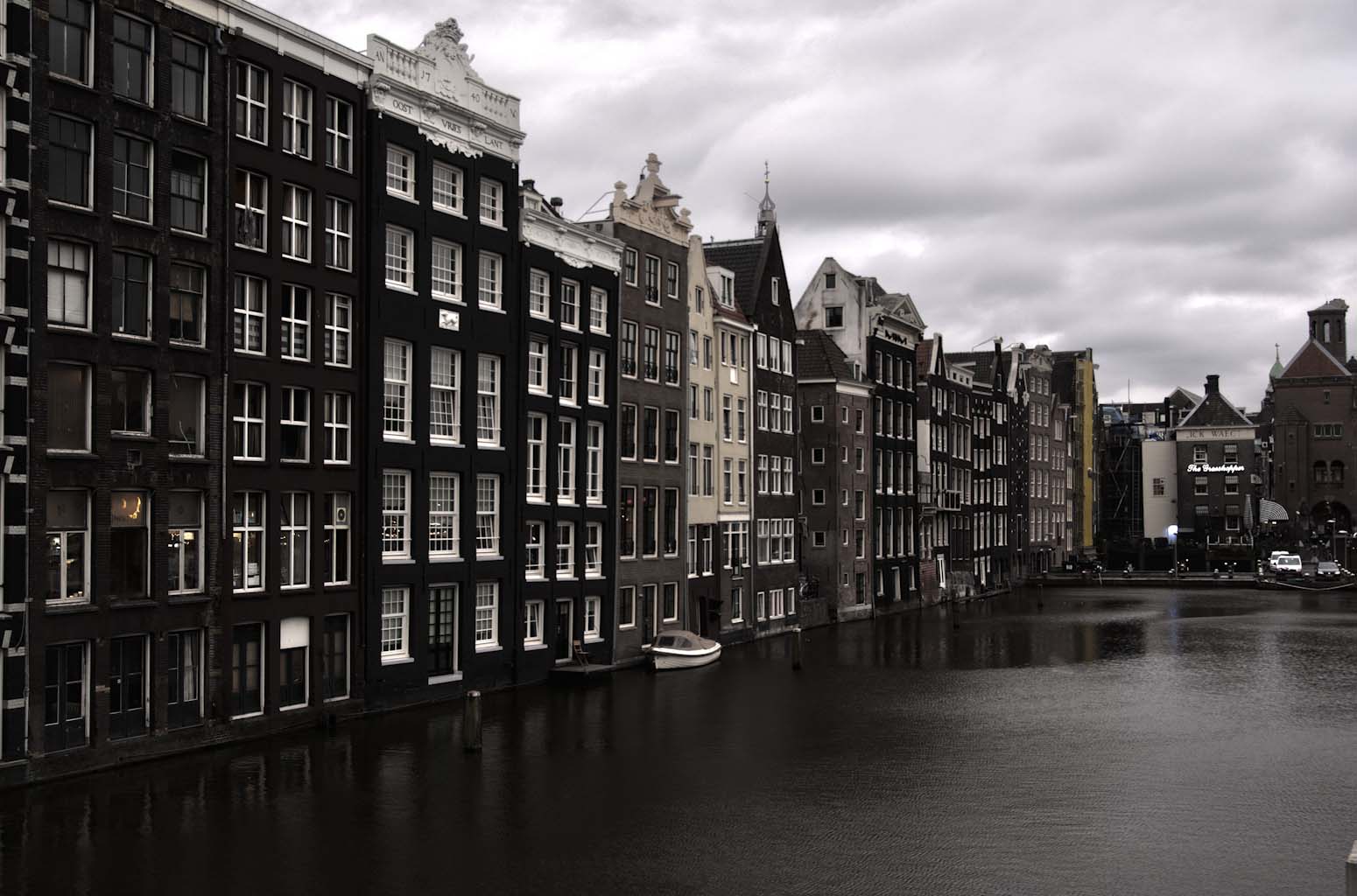 I have been so lucky to spend some days in Amsterdam lately. By strolling around and seeing the city I managed to come by some interesting places and people. I am very fascinated about traveling based on "networks".. By writing some emails to good friends and taking contact to locals through medias such as twitter, the experience of the city becomes something else. I was recommended to go and visit The Hub Amsterdam which is a creative office space and inspiring network of young entrepreneurs with a drive to create social change. I have heard of the Hub community for about 3 years, and finally I got to see one the hubs. I had a great introduction to the place and a good talk with Bert Meijers who also recommended other things in town to check out, for example the extremely nice restaurant Wilde Zwijnen". It´s a newly started restaurant with 3 owners aiming to create high quality dutch food based on organic and locally grown ingredients. It was such a good experience with sweet service and good atmosphere. I can highly recommend this place! The locations makes it one of these -non touristic- attractions as it is a bit far from the center and the red light district. Defiantly a most see again!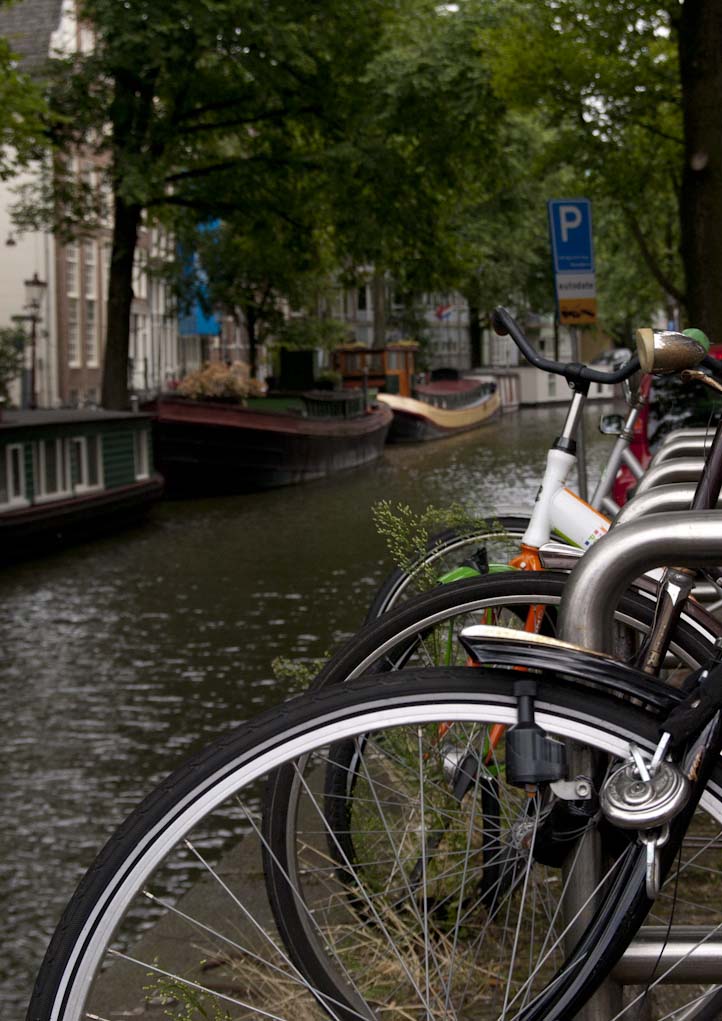 The many bikes by the canals in Amsterdam.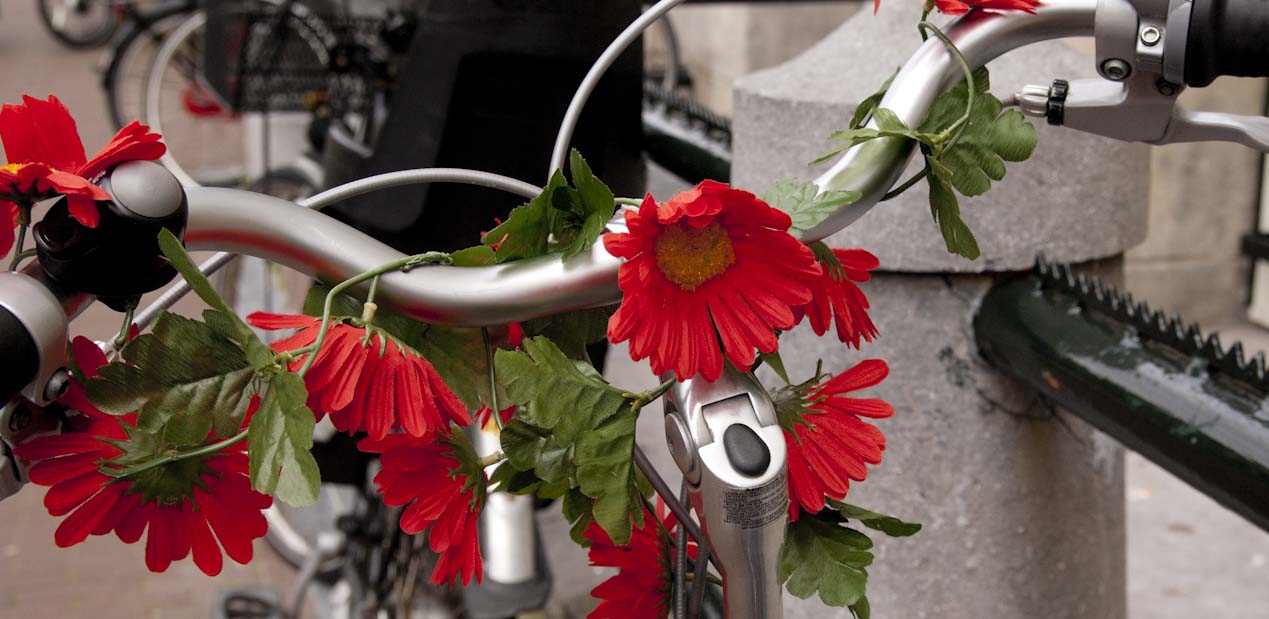 Lovely little twist with red flowers on the bike!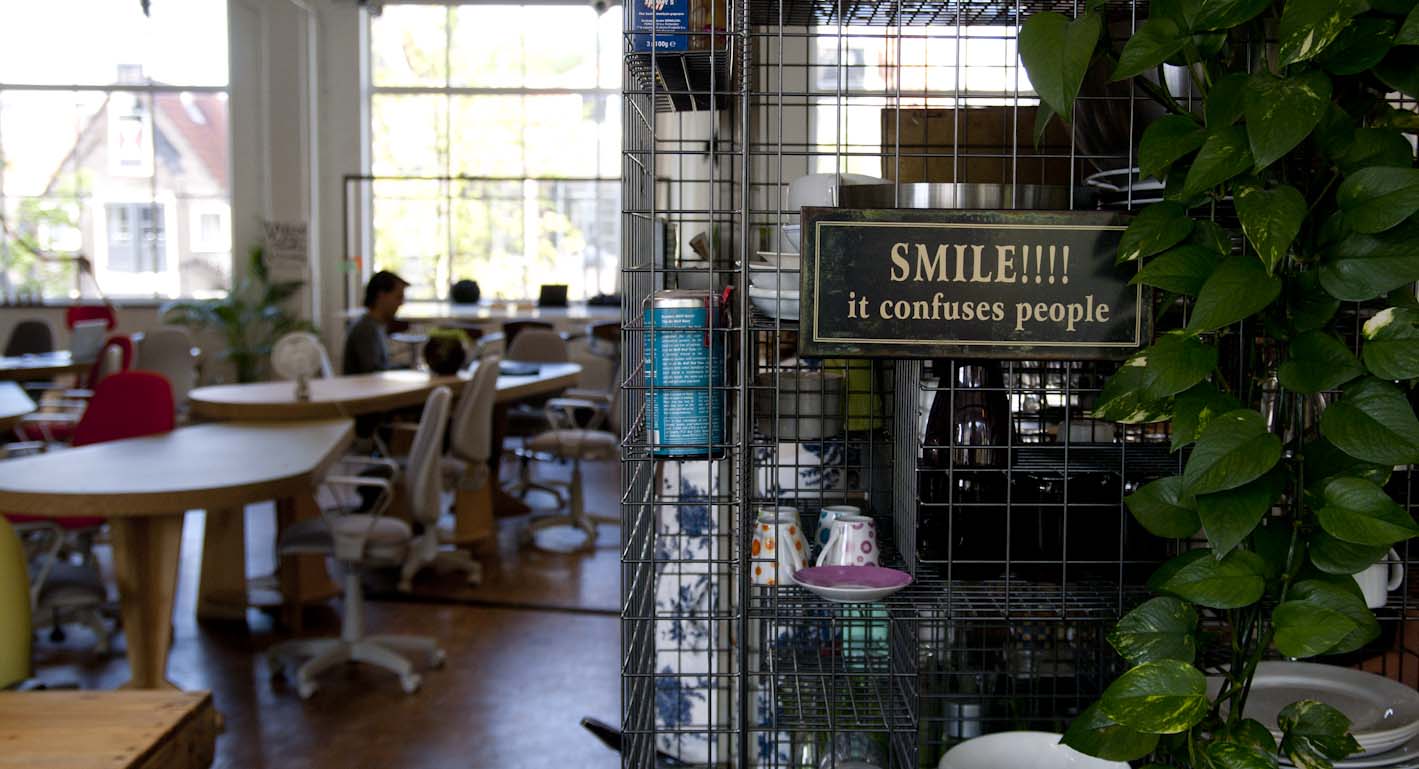 Photo from the Hub Amsterdam, I love the little note – Smile! it confuses people – great little twist!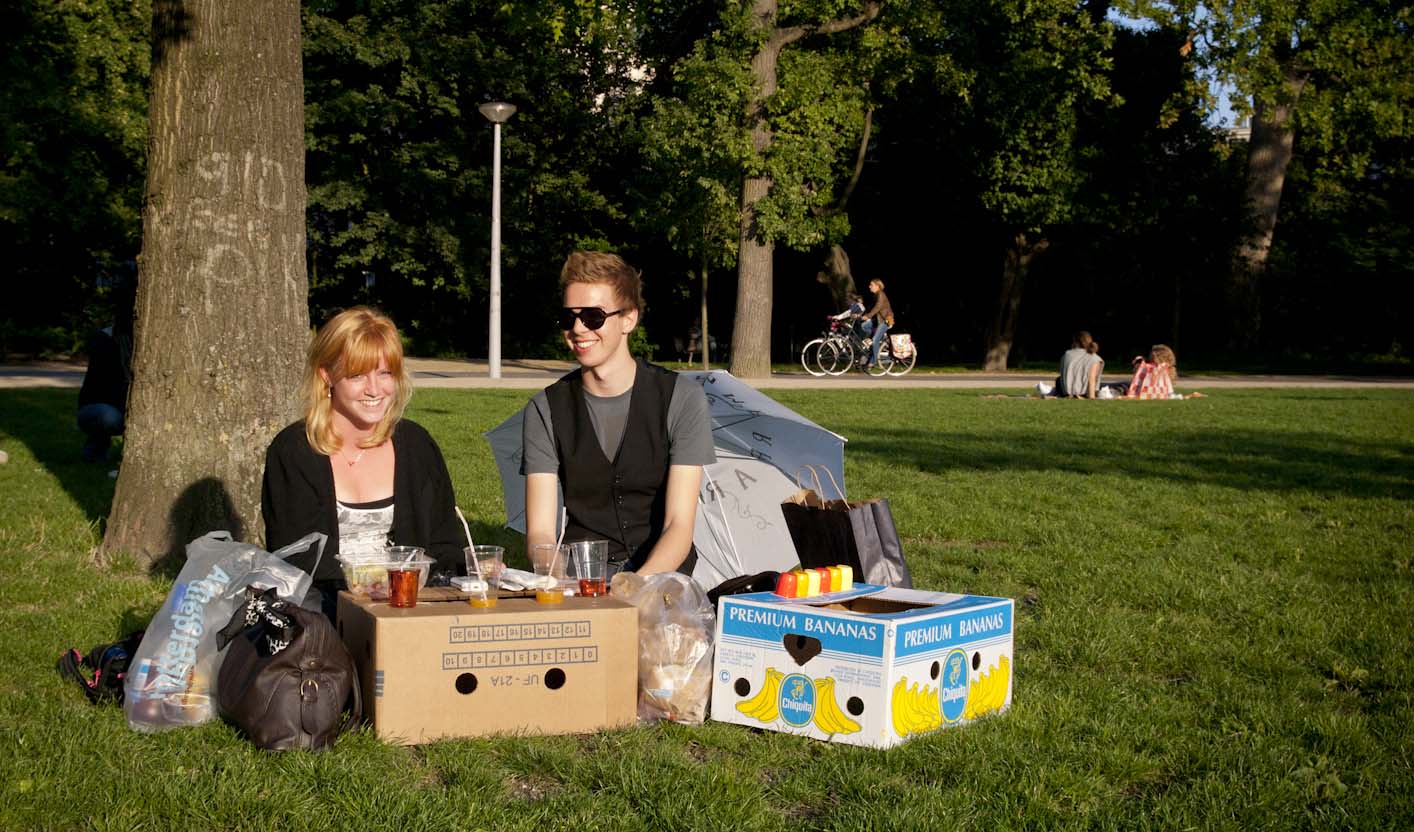 Here we have two lovely people enjoying the sunset in a park! Having a cozy picnic! it really made me smile when I walked by, and luckily they where so kind to let me take a photo of them. Now you can be inspired too!