I just returned from a great trip to Oslo, Norway. This time a year that part of the world is extremely cold. I was there with my girl friend Lisbet and we both enjoy walking around when visiting new places, and so we did… in the cold. I had my camera with me all the time, but must admit that it was to cold to snap as many pictures as I normally do… Here are two that I like from our strolling tours.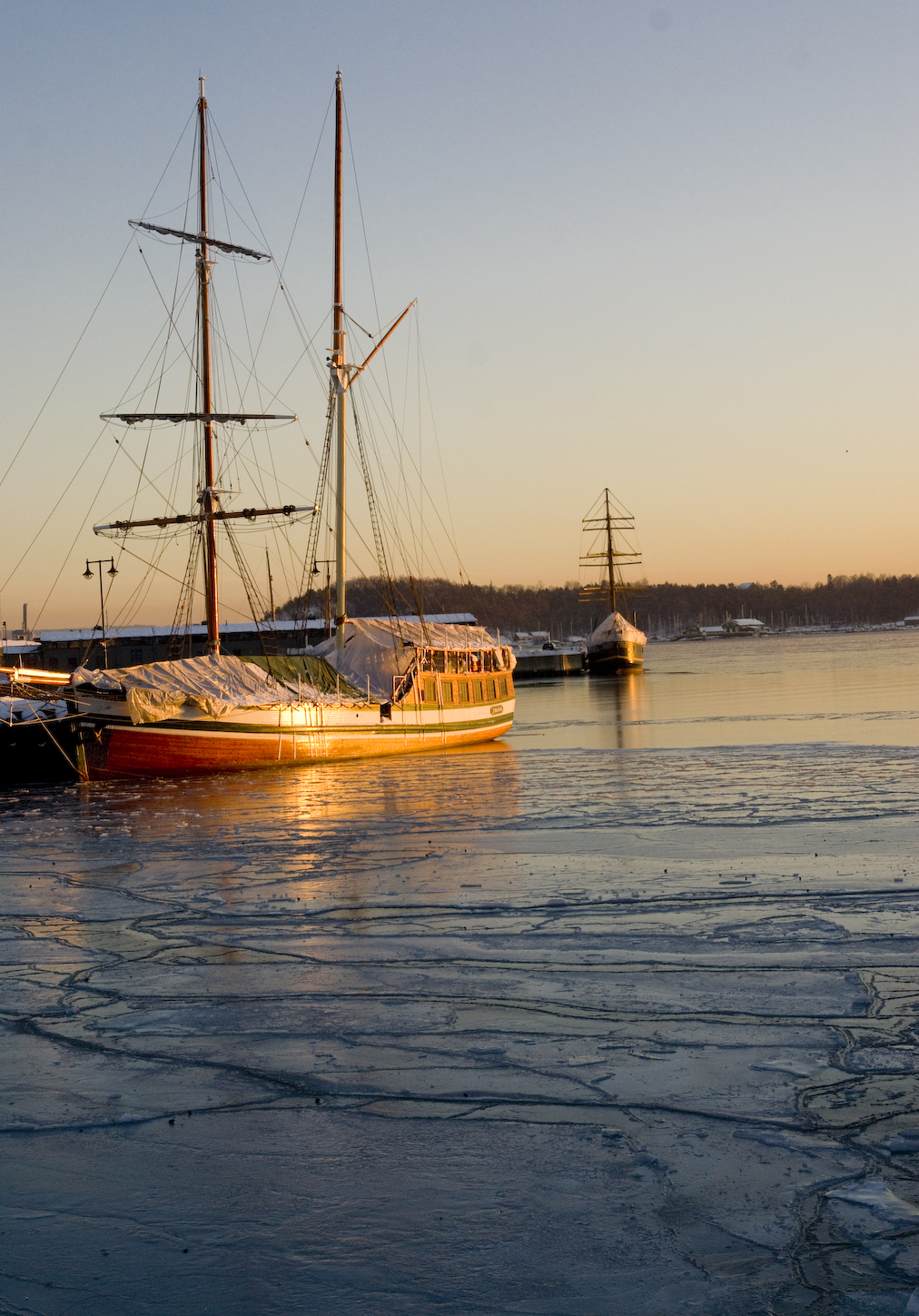 This one is from Aker brygge in the Center of Oslo, The boat, Johana, got the last light of the day, and that setting caught my eye. The Ice sort of leads up to the boat and I used f/10.0 in order to try and catch that feeling. The Shutter speed I sat to 1/160 and the Iso at 400. I still shoot with my old Sony @100.a good and steady friend!

The other photo I took was somewhere near Grunerløkka also downtown Oslo. I can not remember the name of the church, unfortunately. Maybe you can add it here as a comment if you know it? We came by on our way home and I found the setting amazing. I chose not to use an external flash for two reasons: 1) I liked the light shining from above as a sort of "sky light over a church" 2) it was too freezing cold to start messing around with extra gear…
Due to the dark light I took the photo at f/2.8 – shutter 1/5 Iso 400 and 40.0 mm.
In my time in Oslo I got to see great friends from way back! One of them Jo Alexander is blogging here.